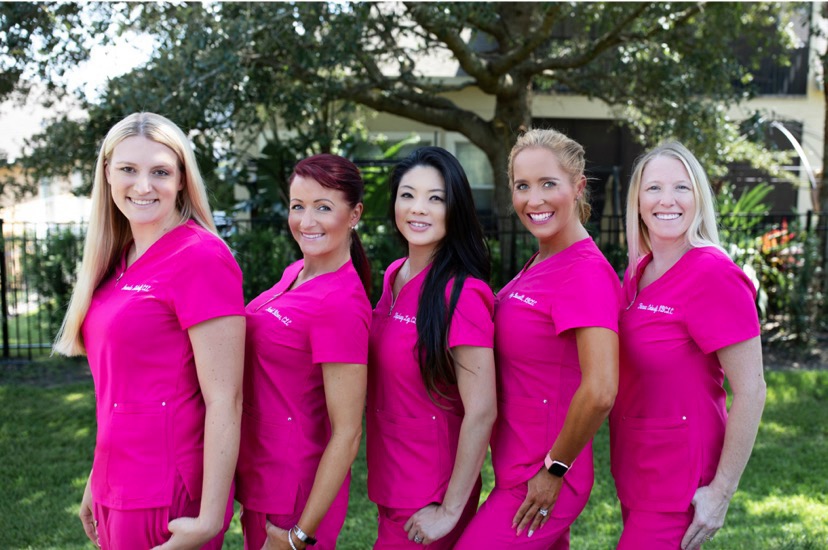 ***UPDATE***


7/10/2020

We are now accepting PRE-BOOKINGS for the week of July 20th – July 25th!
NOTE: Existing patients will receive first availability and the first to be seen. Availability is still very limited. Be sure to read and complete all necessary paperwork when applying for an appointment. (Details can be found below.)

Thank you for your loyalty and continued patience.

Your 'Village' at Lactation Consultants of Central FL
---
*OUR PRACTICE IS TEMPORARILY CLOSED*

Effective July 02, 2020 (still in effect as of 07/10/2020)
Dear Community that we are humbled and proud to serve, our primary responsibility is to protect the most vulnerable in our community, including those with underlying health conditions, the elderly, expectant and new parents, and those who have been recently hospitalized or who have come in contact with someone suspected of having or who are awaiting COVID-19 test results. We are temporarily closing for deep sanitization, team training, and acquisition of PPE. Our intent is to resume normal business operations including in-home and virtual lactation consultations and prenatal breastfeeding classes as quickly as possible. The everchanging climate we find ourselves in does not allow us to project when that time may be. We are asking that existing patients and patients awaiting an appointment please contact us at info@lactationconsultantsofcentralfl.com. Please include your first and last name in the subject line. Our team will be responding to your emails in the order in which they have been received. We will do our best to get back with you as soon as possible. We cannot wait to get back to assisting families in this beautiful but sometimes very overwhelming and challenging time in your family's lives. Please check back for additional updates as they become available. NOTE: Updates are published to Google, Facebook, Twitter, and Instagram, first, as our website undergoes changes in preparation for our GRAND re-opening!
Best wishes and happy breastfeeding!
Your 'Village' at Lactation Consultants of Central FL, LLC
---
Appointments must be applied for ONLINE until further notice.
We are not accepting ANY health insurance at this time (including Aetna). All appointments require self-pay until further notice.
---
OUR HOURS HAVE CHANGED
***UPON RE-OPENING***
In-home lactation consultations, virtual lactation consultations and private breastfeeding classes WILL BE available Monday – Friday from 8:00am until 4:00pm and on Saturdays from 8:00am until 12:00pm. AVAILABILITY WILL BE VERY LIMITED! ESTABLISHED PATIENTS WILL BE THE FIRST TO BE ASSISTED AS WE RE-OPEN.
ONCE WE RE-OPEN, FAMILIES REQUESTING CONSULTATIONS WILL NEED TO…
Choose an available opening from the appointment calendar below – we will review the request ASAP. Please NOTE we will require all patients to complete an updated/new Patient Intake Form prior to confirming your appointment request.
When applying for an appointment, please include:
The

Full Name

of the

Lactating Parent

requesting assistance.
A brief

Description

of the reason you are requesting an appointment.
A preference for

In-Home

or

Virtual.

The

Type of Service

you need (

Prenatal

or

Postnatal

).
Before an appointment can be confirmed, we need to receive:
An Online Appointment Request (using the Calendar below).

Patient Intake Form(s) for each Patient (lactating parent and/or child(ren).

Consent to treatment for

each Patient (lactating parent and/or child(ren).

Consent to Payment Terms.

COVID-19 Release of Liability Waiver (for in-home visits *only*).
If you are an Expecting Parent, please click here to begin your Patient Intake Form. A Prenatal Patient Intake form is required before your 1st Prenatal visit. A new Prenatal Patient Intake form is also required for every new child – even if we have assisted your family with another child previously.
If you are a New Parent, please click here to begin your Patient Intake Form. A Postnatal Patient Intake form is required before your 1st Postnatal visit. A new Postnatal Patient Intake form is also required for every new child – even if we have assisted your family with another child previously.
If you are an Established Patient, please click here to begin your Patient Intake Form. A new Postnatal Patient Intake form is also required before any follow-up visits.
If you are requesting an in-home consultation, please click here to begin your COVID-19 Release of Liability Waiver (for in-home visits *only*).

Please understand we are NOT accepting ANY healthcare insurance/benefits/coverage as payment until further notice (this includes Aetna). At this time we are able to accept all major credit cards, health savings (HSA) cards, personal check, cash, and PayPal.
Our schedule from July 6, 2020 to July 12, 2020
Click on a free time slot to apply for an appointment.
I would definitely recommend Lactation Consultants of Central Florida. Amy was extremely helpful during a challenging time in any mom's life. She's very knowledgeable, supportive, and kind. It was also wonderful to have someone to call or text at any time with breastfeeding questions. I wasn't able to breastfeed my first son but have been able to do it with my second!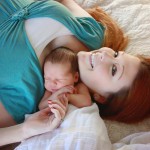 Amanda Breed
,
I recently had a wonderful experience with Amy Bassett, CLC. She came to my house in Winter Haven to work with me and my 5 1/2 week old daughter. I have been having a lot of soreness and pain, and felt like we were having latch issues. I wanted so desperately for breast-feeding to work, and was beginning to become disappointed that it might not. She worked with us so patiently and kindly, and never made me feel stupid or inappropriate. She was supportive and funny, and made me feel so very comfortable. She gave me several great tips and tricks, and it really made a world of difference. Our nursing time is now so much better. My daughter is doing well and I'm loving our bonding time. Amy saved us! I am so very thankful and appreciative of this kind woman and her professionalism. Thank you Amy!!

Jodi DeVries
,
CRNA
I reached out to Lactation Consultants of Central Florida when my 11 week old daughter abruptly stopped nursing – going through what is called a "nursing strike." Amy is professional, caring, and so talented!! On top of making you feel totally at ease, her compassion and patience is incredibly helpful during such a sensitive time as a mother. She truly works from a place of love and her constant support was indescribably helpful during such a challenging time as a new parent. I would absolutely recommend her services to anyone in need of breastfeeding guidance and support. You are not alone in this journey!!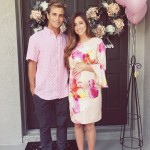 Shawn Shannon
,
Words can not describe how priceless having a lactation counselor come to your house the first week or two after having the baby is. Amy came to my home when I was 15 days postpartum. Baby and I were doing pretty good to just OK nursing. I was having a problem nursing on my left. It was much more uncomfortable because of a shallow latch and the way I was holding the baby. Neither one of these issues really stood out to me. It was the lactation consultant who noticed that I was holding baby just slightly different with my left than my right. This prevented the baby from getting a deep latch and nursing well. She showed me how to sit more comfortable and how to hold baby and relax my shoulder. She spent about an hour, slightly more maybe, showing me how to nurse and troubleshooting issues. She told me about breast shields for my pump that are more ergonomic for comfortable pumping. She weighed the baby before and after nursing to see how much milk he was transferring. She wrote down all the key points of our visit with some tip to try. I'm very thankful to Amy for helping me and teaching me how to better nurse my baby. We just celebrated 6 months of exclusively breastfeeding! I honestly don't think that we would have made it this far without Lactation Consultants of Central Florida's help. THANK YOU, AMY!!!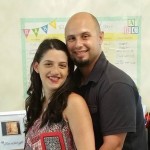 Maria Crider
,
Worth every penny! Renea was patient, helpful and very knowledgeable. I felt as ease breastfeeding my son after she left. Highly recommend her services. She was able to meet with me within 24 hours of my request and we met on a Saturday. Do not hesitate to call!
Conti Moore
,
My son and I had a painful start with breastfeeding, so I reached out to Amy. She came out to our house and worked with us on getting a good latch, shared positioning tips, and answered a ton of questions.
We are going strong on our breastfeeding journey thanks to Amy. She's been a great resource when questions have come up and is really supportive. I highly recommend her to any mama needing help or reassurance!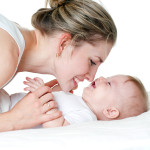 Heather Lujan
,
I CANNOT say enough about Lactation Consultants of Central Florida! Amy is THE REASON why I am still breastfeeding at 8 months – a goal of mine that I didn't think I was going to meet.
I have been super impressed with the depth of Amy's knowledge base and the way that she backs up her advice and guidance with research-based techniques and approaches. She also makes a point to answer questions and schedule visits in a very timely manner. Most importantly, Amy makes you feel totally comfortable, no matter where in your breastfeeding journey you might be.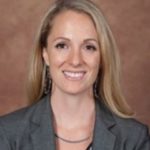 Nicole Damico
,