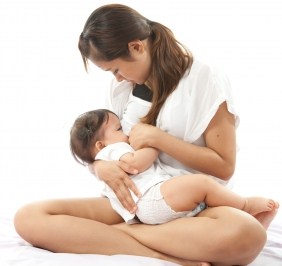 Many of the families we see have questions about payment and insurance reimbursement. Here are a few of the most commonly asked questions and additional information about our practice's payment policies.
What payment methods are accepted?
Currently, we accept all major credit cards, HSA/FSA cards, cash, check or PayPal. Payment is due at the time of service (unless you are insured through Aetna,* Meritain Health, GEHA OR you have contacted your insurance provider and have received pre-authorization for out-of-network services rendered by Lactation Consultants of Central FL).
*commercial plans only; excludes Medicaid plans
Does Lactation Consultants of Central FL accept insurance?
Lactation Consultants of Central FL is proud to be an in-network provider with Aetna,* Meritain Health, and GEHA, additionally, we are working on relationships with other insurance companies. If you are insured through Aetna,* Meritain Health, or GEHA, no payment is due and services will be covered at 100% – no prior authorization is necessary.
If you are insured by an insurance company other than Aetna,* Meritain Health, or GEHA (e.g. Blue Cross Blue Shield, United Healthcare, Cigna, Humana, CoreSource, Health First Health Plans, etc.) payment will be due at the conclusion of your lactation visit. We will then file a claim on your behalf with your insurance provider. If your insurance policy covers the cost of our services, you will be refunded up to the total amount paid less any applicable deductible, co-pay, or co-insurance.
*commercial plans only; excludes Medicaid plans
Am I guaranteed reimbursement for lactation visits or breastfeeding classes from my insurance company?



We cannot guarantee reimbursement from any insurance company. It's always smart to call your insurance company for the most up-to-date information and to find out what lactation services may be covered under your health plan. Some insurance companies only cover breastfeeding education and support provided by in-network providers. Other insurance companies may cover lactation services from out-of-network providers in instances where the insurance company does not have a provider within a certain amount of miles (typically 30) for a service that they are required to cover. (Be sure to ask your insurance company if they have any in-network providers in your area. And if not, whether they will cover lactation visits with an out-of-network provider such as Lactation Consultants of Central FL.) 
Insurance companies are required to cover lactation consultations under the Affordable Care Act (ACA). A "gap exception" can help facilitate your full reimbursement when going to an out-of-network provider like Lactation Consultants of Central FL. Plans that do not have in-network providers available to you MUST cover out-of-network providers as though they were in-network (Q3).
While insurance companies are required to provide lactation services under the ACA, many require "precertification" "prior-authorization" or "preauthorization" or a referral from a physician. If reimbursement is important to you, we recommend you call your insurance company prior to your appointment to determine your coverage for in-home lactation visits or prenatal breastfeeding education classes and consultations. BEFORE calling insurance, we also recommend you thoroughly review this toolkit from the National Women's Law Center to understand what the law requires your insurance company to cover and how. Sometimes we find that insurance company representatives are not fully aware of ACA's provisions regarding breastfeeding support. If the representative you speak to initially denies coverage, ask to speak to another representative or supervisor who is more knowledgeable about your right to breastfeeding support from a qualified provider.
Some of our clients have shared that their insurance company approved as many as 6 in-home visits with Lactation Consultants of Central FL with no out-of-pocket deductible or co-pay. These insurance companies include:
Aetna*
Meritian Health
Humana
GEHA
United Healthcare
CoreSource
Blue Cross Blue Shield / Florida Blue
Cigna
*commercial plans only; excludes Medicaid plans
What is "precertification," "prior-authorization," or "preauthorization," and how do I get it?
Preauthorization is the process of getting approval from your health plan before you have any health procedures performed. This is usually needed for home health care services such as in-home lactation visits.
To secure preauthorization, you will just need to call your insurance company (the number is on the back of your member ID card), tell them you have an appointment scheduled with us, and check to see what information they need.
Some of our clients have found this information helpful when seeking reimbursement for lactation visits:
Company Name/Billing Provider Name: Lactation Consultants of Central FL, LLC
Billing Provider NPI (Organization/Group): 1669037826
Rendering Provider: Amy Bassett, BA, CLC, RLC, IBCLC
Rendering Provider NPI (Individual): 1528420379
Address: 1300 Golf Point Loop, Apopka, FL 32712
Phone Number: 407-595-5054
Fax Number: 407-386-6161
Federal Tax ID: 47-4752682
Our Procedural Codes for in-home lactation visits may include: 99404 (place of service 12), 99344 (place of service 12), 99350 (place of service 12), and/or S9443 (place of service 12). ICD-10 Z39.1
Our Procedural Codes for individual (in-home) prenatal breastfeeding education classes: S9443 (place of service 12). ICD-10 Z39.1
Our Procedural Codes for group prenatal breastfeeding education classes: S9443 (place of service 11). ICD-10 Z39.1
How do I schedule an appointment?
Please view our calendar and select an available appointment or text us at 407-595-5054 to schedule an appointment or for more information. We offer next day appointments 7 days/week from 8am – 6pm! Additionally, we are sometimes able to work in clients the very same day. Please text or email us today at info@lactationconsultantsofcentralfl.com if you have an urgent need for breastfeeding help.
We're open nights, weekends, and holidays because we all know, BREASTFEEDING CAN'T WAIT!

I would definitely recommend Lactation Consultants of Central Florida. Amy was extremely helpful during a challenging time in any mom's life. She's very knowledgeable, supportive, and kind. It was also wonderful to have someone to call or text at any time with breastfeeding questions. I wasn't able to breastfeed my first son but have been able to do it with my second!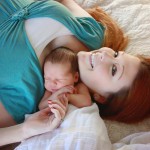 Amanda Breed
,
I recently had a wonderful experience with Amy Bassett, CLC. She came to my house in Winter Haven to work with me and my 5 1/2 week old daughter. I have been having a lot of soreness and pain, and felt like we were having latch issues. I wanted so desperately for breast-feeding to work, and was beginning to become disappointed that it might not. She worked with us so patiently and kindly, and never made me feel stupid or inappropriate. She was supportive and funny, and made me feel so very comfortable. She gave me several great tips and tricks, and it really made a world of difference. Our nursing time is now so much better. My daughter is doing well and I'm loving our bonding time. Amy saved us! I am so very thankful and appreciative of this kind woman and her professionalism. Thank you Amy!!

Jodi DeVries
,
CRNA
I reached out to Lactation Consultants of Central Florida when my 11 week old daughter abruptly stopped nursing – going through what is called a "nursing strike." Amy is professional, caring, and so talented!! On top of making you feel totally at ease, her compassion and patience is incredibly helpful during such a sensitive time as a mother. She truly works from a place of love and her constant support was indescribably helpful during such a challenging time as a new parent. I would absolutely recommend her services to anyone in need of breastfeeding guidance and support. You are not alone in this journey!!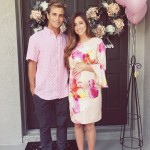 Shawn Shannon
,
Words can not describe how priceless having a lactation counselor come to your house the first week or two after having the baby is. Amy came to my home when I was 15 days postpartum. Baby and I were doing pretty good to just OK nursing. I was having a problem nursing on my left. It was much more uncomfortable because of a shallow latch and the way I was holding the baby. Neither one of these issues really stood out to me. It was the lactation consultant who noticed that I was holding baby just slightly different with my left than my right. This prevented the baby from getting a deep latch and nursing well. She showed me how to sit more comfortable and how to hold baby and relax my shoulder. She spent about an hour, slightly more maybe, showing me how to nurse and troubleshooting issues. She told me about breast shields for my pump that are more ergonomic for comfortable pumping. She weighed the baby before and after nursing to see how much milk he was transferring. She wrote down all the key points of our visit with some tip to try. I'm very thankful to Amy for helping me and teaching me how to better nurse my baby. We just celebrated 6 months of exclusively breastfeeding! I honestly don't think that we would have made it this far without Lactation Consultants of Central Florida's help. THANK YOU, AMY!!!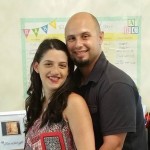 Maria Crider
,
Worth every penny! Renea was patient, helpful and very knowledgeable. I felt as ease breastfeeding my son after she left. Highly recommend her services. She was able to meet with me within 24 hours of my request and we met on a Saturday. Do not hesitate to call!
Conti Moore
,
My son and I had a painful start with breastfeeding, so I reached out to Amy. She came out to our house and worked with us on getting a good latch, shared positioning tips, and answered a ton of questions.
We are going strong on our breastfeeding journey thanks to Amy. She's been a great resource when questions have come up and is really supportive. I highly recommend her to any mama needing help or reassurance!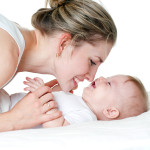 Heather Lujan
,
I CANNOT say enough about Lactation Consultants of Central Florida! Amy is THE REASON why I am still breastfeeding at 8 months – a goal of mine that I didn't think I was going to meet.
I have been super impressed with the depth of Amy's knowledge base and the way that she backs up her advice and guidance with research-based techniques and approaches. She also makes a point to answer questions and schedule visits in a very timely manner. Most importantly, Amy makes you feel totally comfortable, no matter where in your breastfeeding journey you might be.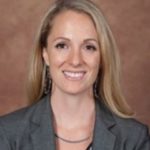 Nicole Damico
,